Superside is transforming the creative industry. Now they're quadrupling their fully remote tech team
Superside's world-class tech team is remote and contains multiple self-directed and cross-functional teams, all eager to make a big impact on the world. You are invited to join them!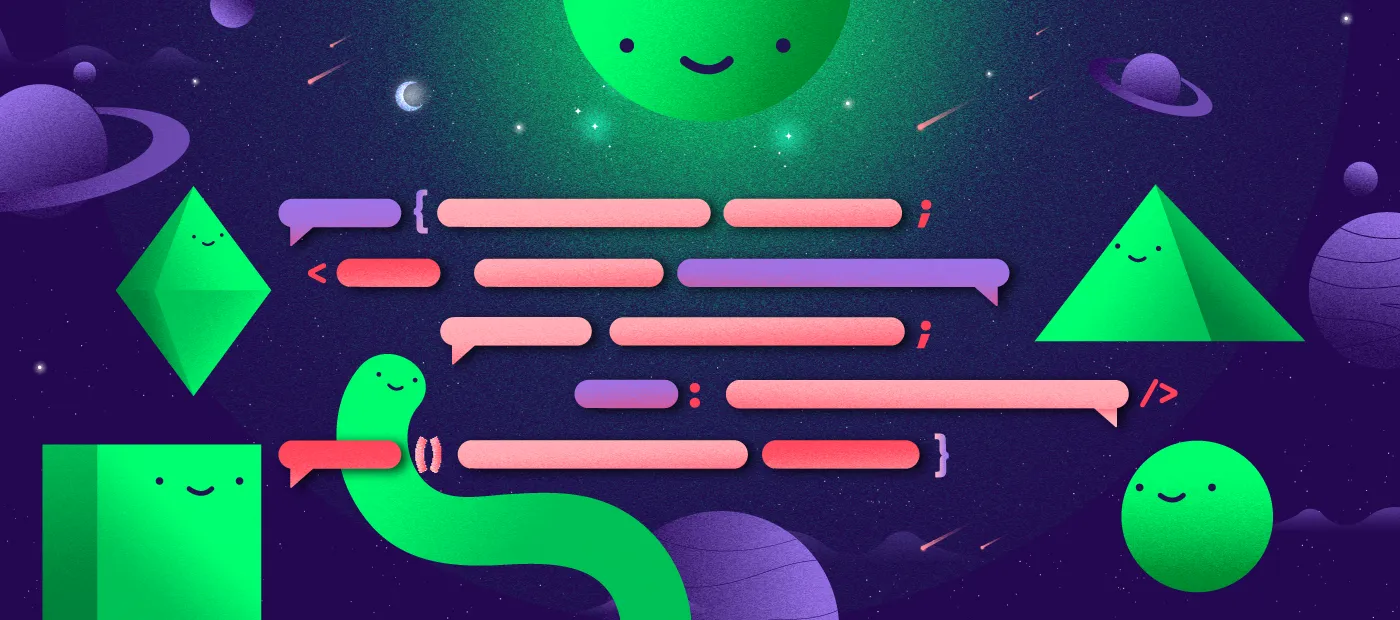 As more and more businesses move online, digital marketing spend is expected to reach $524.31 billion in 2022, with more of it shifting to high-quality, high-volume creative production to compete on social media. Fueled by the gig economy and escalated further by the COVID pandemic, the demand for fresh creative and design capabilities is outpacing production capacity rapidly. Companies need more creative bandwidth, but freelancer marketplaces are struggling with quality and big agencies built for the TV era just arent able to deliver on the speed and efficiency needed on the Internet. The result is a bottleneck that impacts an organization's ability to execute.
Solving design bottlenecks with technology and processes
In 2016, Superside became the first Norwegian startup to be accepted into Y Combinator, arguably the world's most successful accelerator program with companies such as Stripe, Reddit and Airbnb on its alumni list. Even back then, Superside's founders saw the increasing demand for high-quality design at scale, and realized that only new technology and processes could solve the issue. "Adding headcount or outsourcing to an agency won't solve design bottlenecks in fast-moving organizations'', Fredrik Thomassen states, the company's CEO and founder. "It will take a combination of specialized talent, strategic design operations and tech-enabled collaboration to reach the speed and scale required by today's enterprise".
Fast forward 6 years and Superside's proprietary DesignOps platform is worth $400m+, used daily by 400+ brands, and growing 400% year-over-year. Unlike traditional creative agencies, Supeside offers a fully-managed, "always-on" subscription service, allowing brands like Meta, Amazon, Redbull, Coinbase and Shopify to connect with highly skilled, award-winning creative talent with the press of a button."Our creative team members are highly skilled, award-winning talent. They are proven designers and creatives in their home markets who are now able to compete for opportunity on the global creative stage", Fredrik says.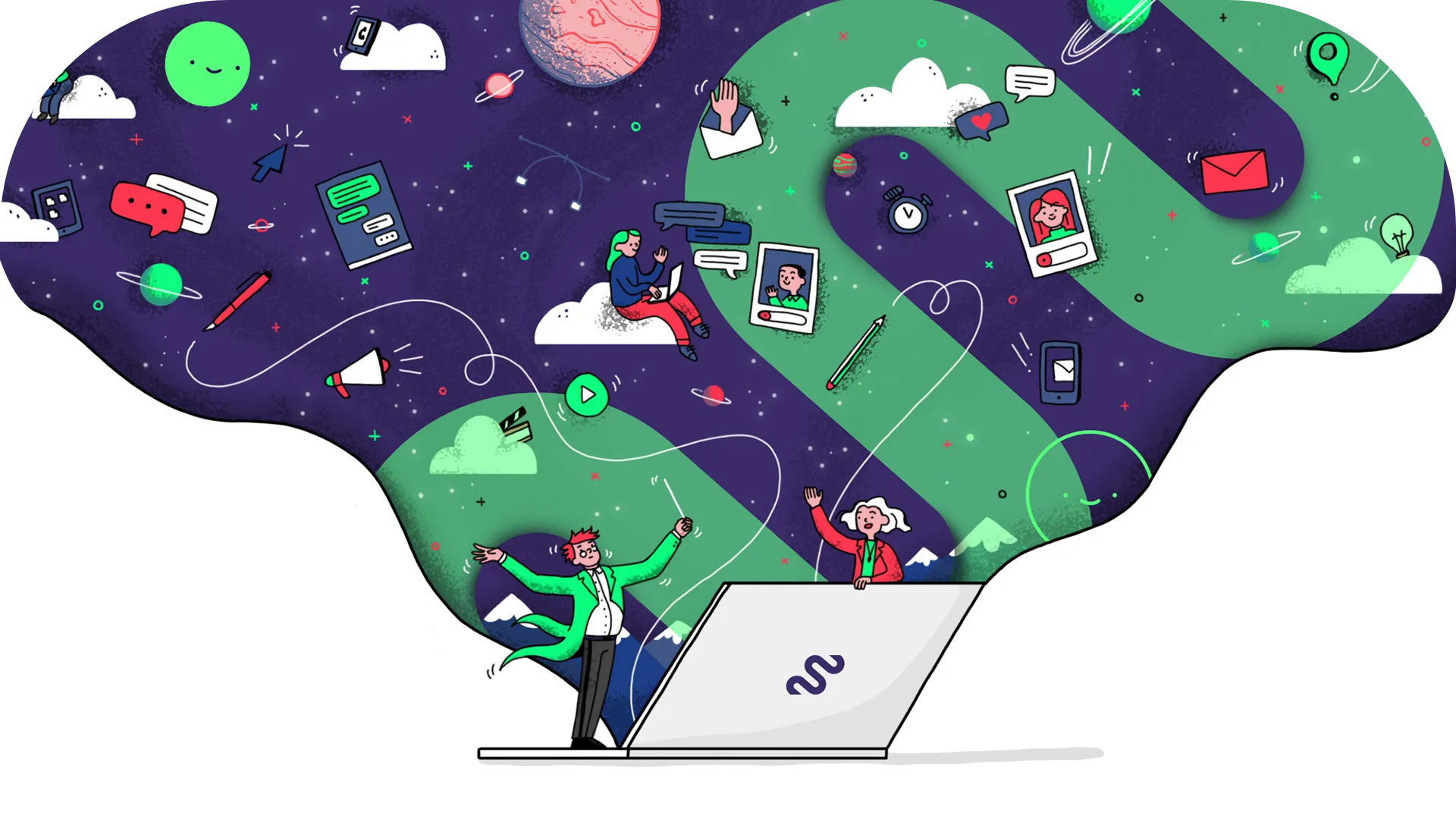 Beyond its talent pool of exceptional designers, Superside's secret sauce is undoubtedly its technology platform. Built by a world class, fully remote, tech & product team, the Superside platform enables seamless and efficient collaboration by facilitating everything from briefing, project management, design feedback, and asset delivery to happen in a single place. "Some believe we are a design agency, but we are not", Fredrik states. "We're most certainly a tech company, so we do things very differently - we partner with our customers to ensure their success, we don't work to win awards".
Intellectually curious engineers from across the globe
Superside's world-class tech team is remote and contains multiple self-directed and cross-functional units, all eager to make a big impact on the world. Bolstering 30 highly skilled engineers today, Superside aspires to grow its tech team to 100 individuals within the next 12 months. The members currently represent 14 nationalities with alumni from Adobe, Revolut, Infobip, and BlockFi, to mention a few. At Superside, the tech team owns the complete software lifecycle starting from the roadmap, implementation, testing, deployment, and operations. Their team culture is heavily rooted in ownership - each engineer in the team is empowered and cares deeply about the product and the impact of its features, not just the code. Speaking of code, Superside backend is fully written in Kotlin and Spring, and their frontend is Typescript and React. They use Terraform to manage their infrastructures and deploy Docker containers to ECS, use Datadog and TrackJS for monitoring and are using Gitlab as their Devops/CICD platform.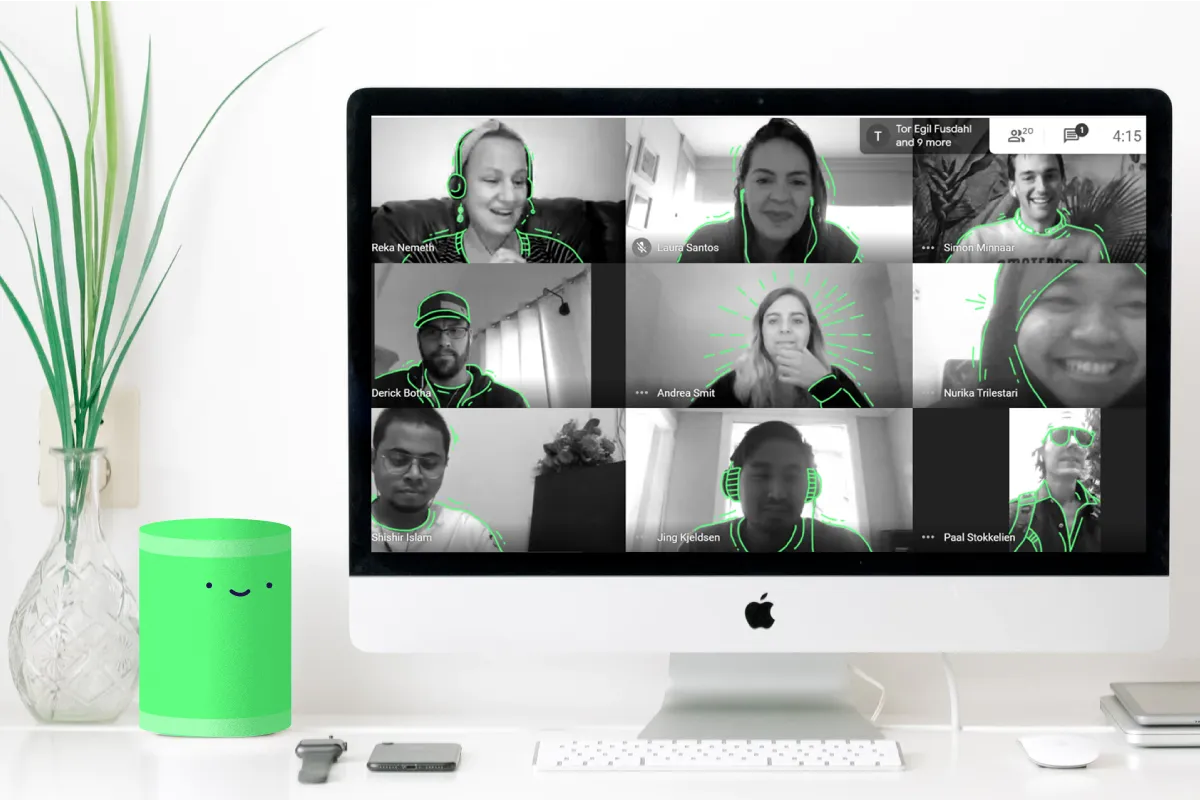 To become a Superside engineer, applicants are expected to go through an efficient and structured recruitment process. The initial step is to take on a technical test tailored to your discipline, created in collaboration with Jing Kjeldsen, the company's CTO who has been coined one of Norway's most talented full-stack programmers. Should you meet the requirements, interviews will be conducted with tech team members that you'll actually be working with directly (remote off course). At the end of the day, kindness and authenticity are among Superside's core principals. They intentionally work to create a supportive environment where you can thrive, self-express and share your unique perspectives. Accordingly, a key part of the interview process is to ensure that you are someone who values these principles and that dares to be weird.
The best remote teams are socially connected, remotely
Although daily conversations happen in Google Meets and Slack, not at the office, Superside strongly believes that the best teams are closely connected. Despite being the first fully remote Nordic company to succeed at scale, Superside aspires to bring each team member a truly unique remote work experience, offering a sense of belonging and purpose. As an engineer in the Superside team you'll be able to partake in several activities to build lasting relationships and have a social time, fully remote. As an example, the Superside tech team hosts weekly remote "Friday fika", a Swedish tradition where friends or colleagues meet up to share a cup of coffee and a little something to eat, and in this case also to play online games and discuss the latest tech news.
On a company level, Superside organizes a wide range of annual, monthly and weekly events for all its employees. Meditation sessions, trivia quizzes, and internal podcast recordings are some examples. Superside might even be one of the first companies to host an annual remote gala night! You read that right. Lastly, culture days are highly valued within the Superside family, a monthly session where they celebrate the many different cultures represented within the company.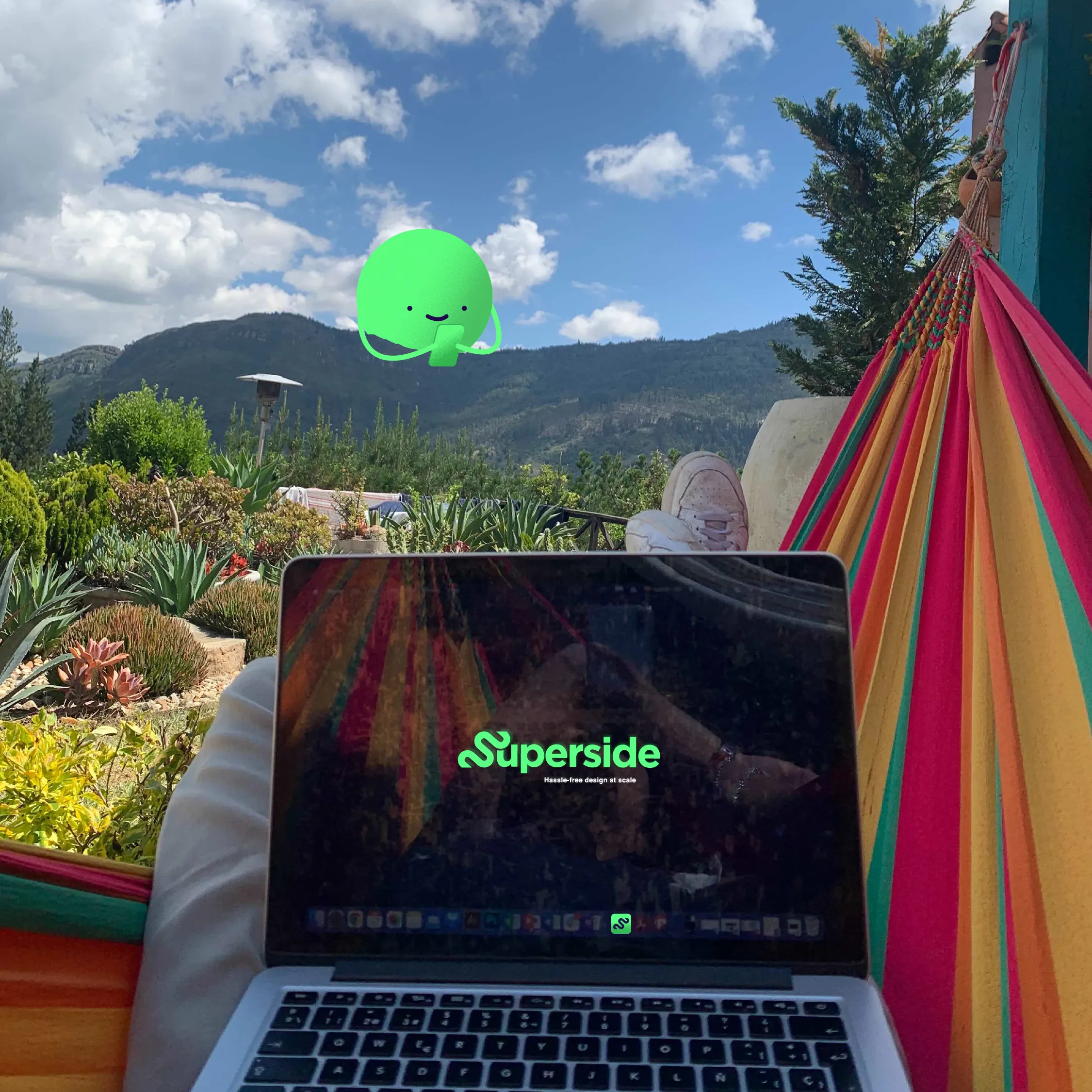 Meet some of your future colleagues
To learn more about working in Superside's tech team and what makes it a truly unique remote experience, we sat down with a bunch of their team members for a quick chat. Here's what they have to say about life at one of the world's fastest growing fully remote companies.
"I joined Superside for the opportunity to work in a fast-paced environment where I have the freedom to show and implement my ideas. I really enjoy being part of a team that has a real impact on the product and where there's always challenges and new things to learn. Even during the interview process it was clear the level of organization and dedication everyone has to the product and culture of the company, this together with being able to work remotely is amazing."
Joao Ferreira Engineering Manager
"What first drew me to Superside was the remote work culture - the fact that I could work on a world-class product together with amazing engineers from all over the world, without having to move anywhere was a real game changer for me. The thing I enjoyed most after joining was the collective work ethic; everyone is contributing to the conversation about the product because their ideas are being heard and respected, which is what makes Superside such an awesome place to work at."
Mihreta Mustafic Backend Engineer
"I joined the Superside big family, because I found it the best opportunity to work in a world-wide company which is remotely spread all over the world. I am working with Senior developers from whom I have learnt lots of stuff. There is something special in this company which you can never find anywhere else. Love the team!"
Narine Etibaryan Frontend Engineer

"I found Superside as THE ideal place to do modern data science and engineering on a top global level and scale. We're building a modern data infrastructure with managed services that looks up to our complex product infra, working in tandem in our Team Backbone (SRE + Data Engineering). I love our very diverse and kindness-driven culture, our super-smart colleagues and customers, our permanent obsession to do things right and to improve and everything in between. It's a permanent joyride."
Ionut Oprea Lead Data Engineer
"I am a Product Manager at Superside, meaning I work with not only a cross-functional, super international squad of my own, but also with stakeholders all around the company (…and the world!). Right now, my favorite product feature is the one my team and I are currently working on: we are developing an algorithm to make organizational decisions so that our most valuable resource - our people - have more free time to work on things that really matter. We have really been deep diving into how people currently make these decisions, the subjective and objective factors that come into play, and how we might translate that to an automated process. It's been a fascinating challenge so far! And during the journey to get this done, Superside has proven itself far beyond my expectations.Superside won me over for having what I consider to be a holy triad: a young but quickly-growing tech team, a global presence, and a strong set of values. Being part of a team still in its formative period means we get a chance to mold and influence our way of work and our product. Having colleagues that span across all continents means we embrace diversity and have the opportunity to learn from different perspectives. Most importantly, pursuing kindness in how we connect with each other means we encourage a healthy and happy environment to grow professionally and personally. To me, Superside is intentional about all three aspects, which make it an amazing company to be in. Working as a PM here, I've been able to see these factors in action."
Marina Caruso Senior Product Manager
"I was looking for a remote-first company that would offer me a place to grow professionally, work on complex problems, play with cutting-edge technologies and feel that my work makes an impact! Superside offered me all of that! Our tech team is exceptionally friendly and supportive! I enjoy being here!"
Slawek Kolodziej Lead Software Engineer

Join the Superside Tech & Product Team today
Make the leap today. The door is always open if you want to join Superside's world-class, fully remote tech team. Explore some of the critical roles Superside are hiring for right now. Welcome to the future of work!
Click here to view all jobs.