Startupmatcher Joins Forces With Mesh Community
Startupmatcher has entered an agreement to be acquired by Mesh Community. A short letter from the CEO.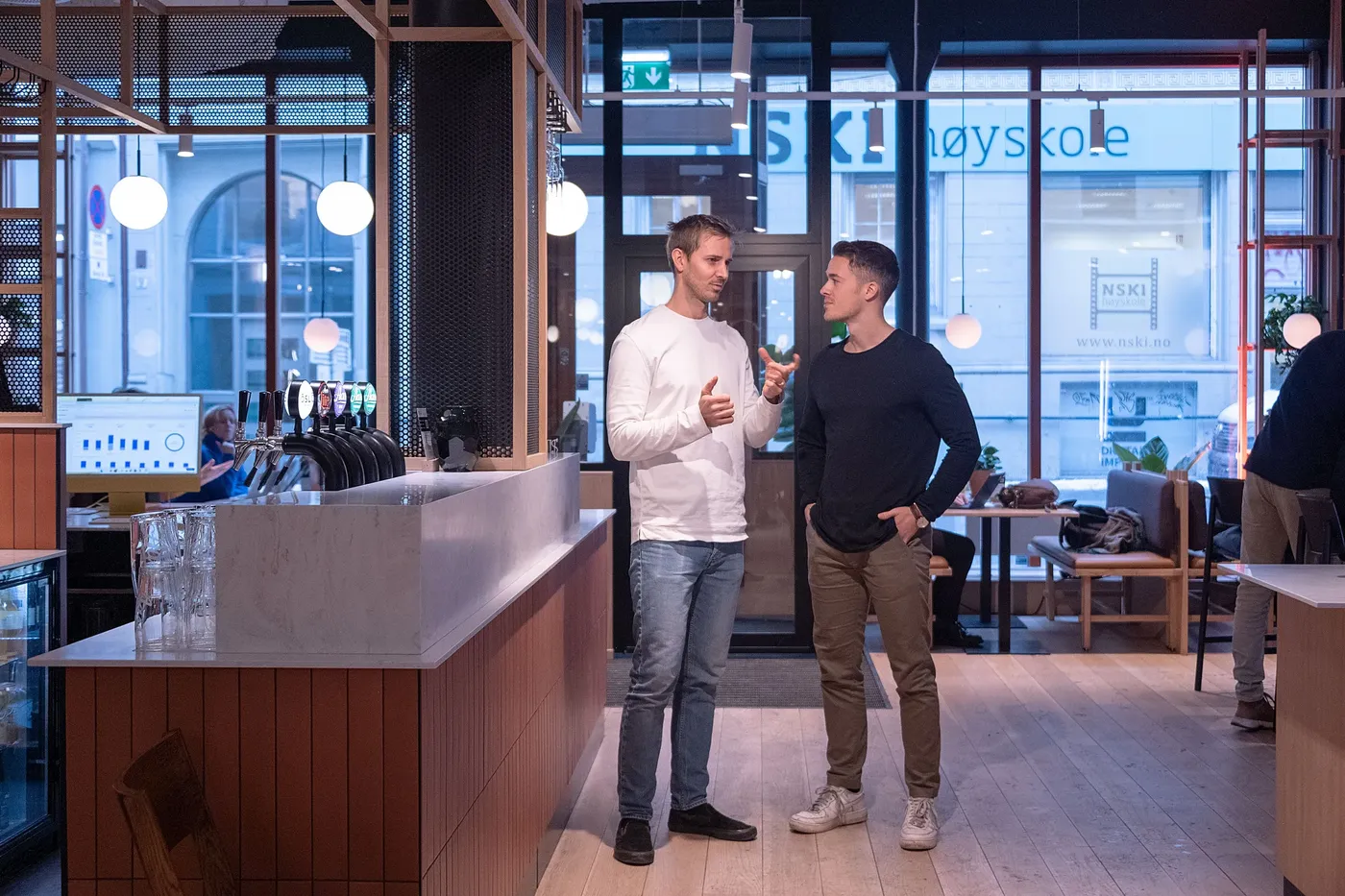 At Startupmatcher, our mission has always been to make everything about starting and growing a startup – aside from actually building the company – as smooth and painless as possible.
Six years ago, Startupmatcher was founded in Oslo, launching the first Nordic startup community platform and job board – a direct response to the rapidly emerging local startup ecosystem. At the time, the oil crisis served as a positive link between Norway's industrial landscape and its tech-driven agility, but the local startup scene suffered from having very few suitable services to enable growth. Our initial idea was to provide startups with a digital space to advertise jobs, contact talent and find investors, and that's what we built.
A lot has changed at Startupmatcher since then – we've gone from a small close-knit community of Oslo based companies, to one of the largest startup job boards in Europe with 5,500 startups, 100,000 candidates and close to 150 monthly jobs – but through it all, our mission has always remained the same.
Now, we're excited to announce the next big step in our evolution: Startupmatcher has entered an agreement to be acquired by Mesh Community, the leading Nordic entrepreneurial community and startup HUB provider. Startupmatcher and Mesh Community share the very same goal - to enable founders and help startups succeed. While Mesh Community is mainly known for its entrepreneurial co-working spaces spread across Scandinavia, they are coming out of the corona pandemic with an updated and refreshing strategy - to build digital services for startups, mainly focusing on solving their biggest pains. Mesh Community has coined recruitment as one of the main focus areas for the coming years, stating that recruitment is the most striking and universal barrier startups face. That is where our joint journey begins, as we embark on a mission to support the rapidly growing startup ecosystem with game changing services.
A long-lasting friendship that became more
Mesh Community and Startupmatcher have shared the same goal for many years, although we've executed our support in two drastically different ways. Running a startup HUB is undoubtedly quite distinct from running a job board. Myself and Anders, Founder and CEO of Mesh Community, have met on several occasions since 2017 to explore possible ways of collaboration. While we definitely have collaborated from time to time, we have mostly settled on "low hanging fruits" given our contrasting focus areas. Accordingly, when Anders reached out to me last spring, I didn't really think too much of it. This time though, it was pretty clear from the get-go that both our companies had changed quite a bit since we last spoke. We came to realize how similar our ambitions for the future were, and that we were perfectly aligned on some of the core challenges within the Nordic startup ecosystem. What started out as a new partnership discussion quickly escalated into something more. The timing was right to join forces.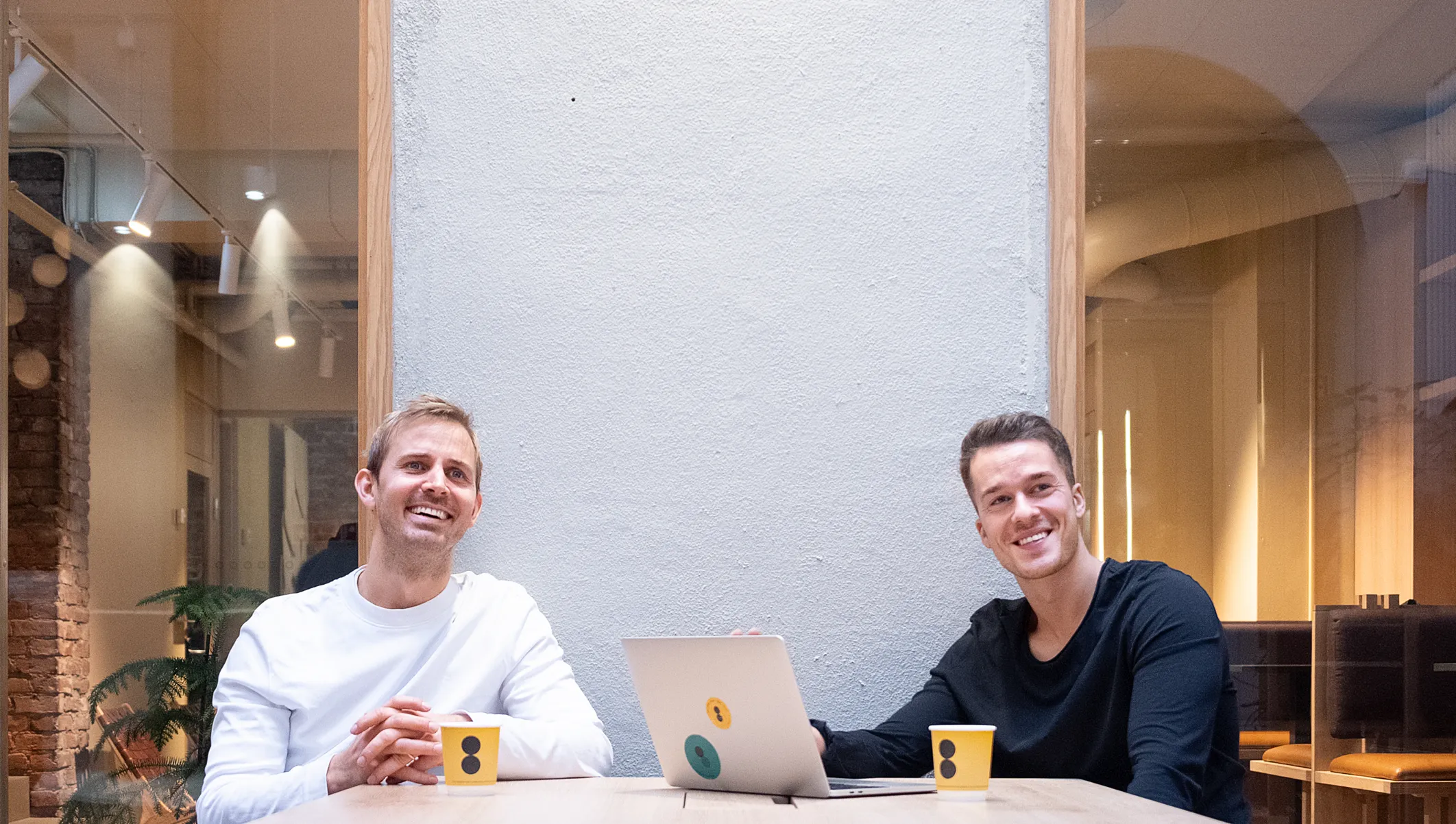 Doubling down on recruitment
As we join the Mesh Community family, our commitment to solve recruitment for startups will not only remain but strengthen. One out of four startups fail due to a lack of access to key employees, and our first goal is to improve that statistic, beyond what we've been able to do with the first iteration of Startupmatcher. Together with Mesh Community, we intend to build out and enhance the recruitment tool kit for both early-stage founders and scale-ups alike, while making joining a startup a simpler and more personalized experience. Becoming a part of the Mesh Community simply means that we can do even more than before, with access to new resources, knowledge and markets. Job boards in general have seen limited innovation since their inception 30 years ago. For startups, this is particularly unfortunate, and we're committed to do something about it.
That is why we have started developing a new and optimized iteration of Startupmatcher, building on the successes from the first iteration while scrapping its limitations. When building Startupmatcher alongside Mesh Community, we bring several years of hands-on experience from the startup ecosystem and recruitment, an enormous pipeline of feedback from users and a joint membership pool of close to 10 000 startups that we can build the product together with. Our first goal as a member of the Mesh Community family is to build the recruitment experience that startups deserve, before exploring other major challenges faced by young and ambitious companies. We're excited to say the least.
Our logo, colour, brand, product, team, markets and central features might change with time - but Startupmatcher will continue as is. We'll continue our journey forward both as Startupmatcher and as a part of the Mesh Community. We aspire to become more than we've ever been, and deeply support founders on their journey to success.
If you'd like to learn more about the merger, feel free to check out Shifters press coverage (in Norwegian).
Founder & CEO at Startupmatcher