Metaverse: a buzzword or a game changer?
Are you also curious to find out what the metaverse really is? Is it just a buzzword or will it revolutionize the way the world works?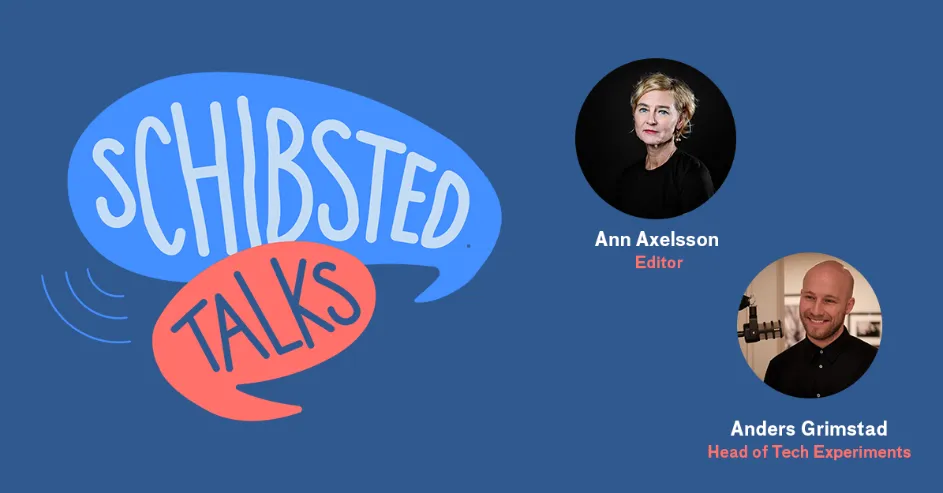 In a company with over 5000 employees, Schibsted has many stories to tell and a lot of knowledge to share. Their very own podcast takes you on a journey through the company, talking to different colleagues who share their career stories and industry expertise.
Schibsted Talks has been produced since January 2020. In episode #81 of Schibsted Talks we meet Anders Grimstad, Head of Tech experiments at Schibsted. Anders talks about the metaverse and describe what the future might look like.
"Virtual worlds, virtual identities and virtual assets will have a big impact on our lives because we can use them for so many things beyond just gaming".
Anders also put the metaverse in a Schibsted perspective.
"For us, if we really want to reflect what our users spend time on, especially the younger ones, we actually really need to be in these spaces"
Also guesting this episode is editor Ann Axelsson who talks about the Schibsted Future Report - Schibsteds annual outlook on key trends within tech, people and business, written by their employees,
Taking an 18 minute walk, doing the laundry or sitting down and having a coffee while listening will hopefully give you some new learnings and insights about the metaverse. As always, Schibsted Talks is hosted by Hugo Rehnberg. Hugo is the editor of SvD Perfect Guide, also part of Schibsted, and one of Sweden's most entertaining columnists.
Don't miss out! The podcast can be found on all common podcast platforms. Subscribe and get an overview of the latest episodes here.