2021 Goes Down as The Year of The Decacorns
2021 Shatters Records For Number Of New Startups Valued At $10B+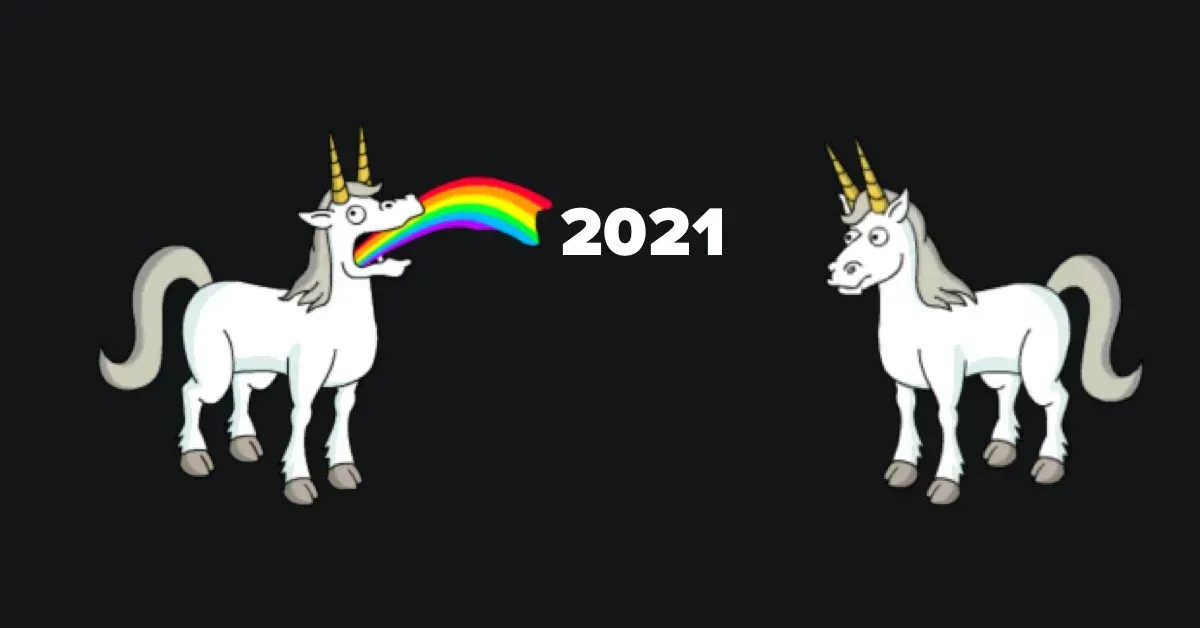 Decacorn companies are assessed based on the following criteria: A privately held, venture-backed company valued at $10 billion or more in a funding event.
Only 14 years have passed since the first decacorn emerged. Facebook, now Meta, became the first decacorn after reaching a valuation of $15 billion in a funding round lead by Microsoft in 2007. 2 years later the second decacorn was born, when Alibaba reached a $10 billion valuation in 2009. It would take another 5 years before the next line of decacorns emerged, although it turned out to be a good year, with 7 additions to the decacorn list in 2014 (Snap, Dropbox, Xiaomi, Uber, Palantir, Airbnb and Flipkart). The amount of new decacorns dropped each subsequent year until 2018, where newly valued decacorns first reached double digits at 13.
2021 - the year of the decacorns
A total of 84 decacorns have been minted since Meta's grand opening in 2007. Notably, 2021 is currently on track to become a completely different ball game when it comes to volume. As of today, 30 companies have been newly valued at a decacorn valuation in 2021 so far, Crunchbase data shows. This contrasts with half that count at 15 in 2020 and five new decacorns in 2019. San Fransisco based Grammarly, everyone's favourite writing tool, is the most recent addition to the decacorn family.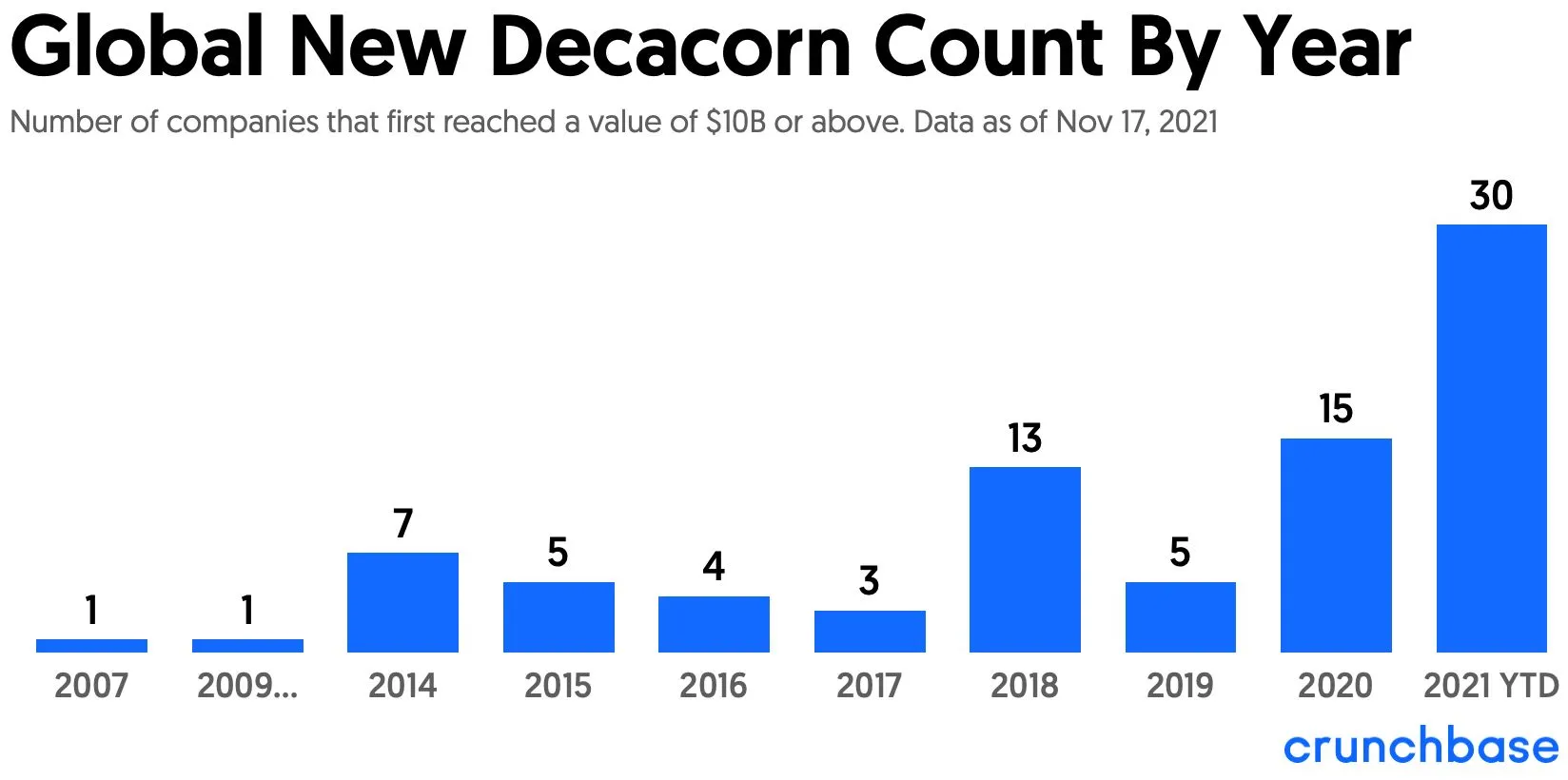 As we head into 2022, private equity and hedge funds are looking to invest in high-growth companies pre-IPO. With more than 1,000 private unicorns and counting, and 90 of those valued between $5 billion and $10 billion, we can expect new decacorn creation to continue at a steady pace in 2022. With one in three Norwegian unicorns reaching unicorn state for the first time in 2021 alone, who knows how long it might take before the first Norwegian startup takes the big leap into decacorn land?